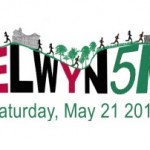 Come join us on Elwyn's beautiful Elwyn Media Campus on May 21, 2016 for our 9th annual 5K Run.
If you are looking to get in shape for the summer, and to develop a fitness routine for a healthy lifestyle let Elwyn's 5K be your starting point.
Ready, Set, Run !!!
On-site registration opens at 8:00 am.
Race starts at 9:00 am.
For on-line registration visit:
https://www.runtheday.com/race/elwyn5k
Proceeds to benefit Elwyn's health and fitness programs for clients and staff supporting exercise classes and promoting active lifestyles.
Cash Prizes for the Top 3 Male and Female Runners
For more information contact:
Maryann Cugini
610-891-2293
maryann_cugini@elwyn.org
Stop by any of the 4 Philadelphia Runner stores locations (Center City, University City, Manayunk and Glen Mills) for all of your running needs.