August 26, 2017 – Media, PA – Those seeking a wonderful opportunity to support autism services at Elwyn, while enjoying a fun day on the golf course will have the opportunity in September.
Leading Provider of Autism Services, Elwyn, Announces Autumn Scramble for Autism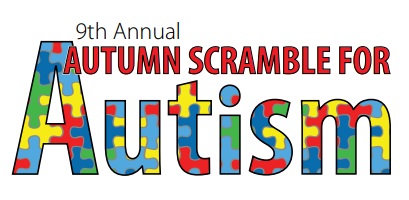 Elwyn's 9th annual Autumn Scramble for Autism will be held on September 16, 2017, at the Morgan Hill Golf Course in Easton, PA.  The yearly hit opens the greens to teams of golfers, made up of vendors who support the programs at ARCH of Lehigh Valley, as well as families who have loved ones with autism.  The registration fee is $100 per golfer, with all proceeds going to support Elwyn's Autism Resource Community Hub (ARCH) of LeHigh Valley, a vital local institution which serves over 400 clients per year.
This event had its beginning nine years ago when Shann Reeder, the Chair of the Golf Committee, approached ARCH. Mr. Reeder's daughter, now 17, was diagnosed with autism when she was 2, and has participated in several of ARCH's programs. According to Mr. Reeder, "It brings me a great sense of pride to know that that funds generated from events such as the annual golf outing are utilized to support ongoing programs and purchase supplies at the ARCH of LV. The ability to provide these services to people in need and witness the joy that it brings them is what it is all about."
For registration information or to learn about sponsorship opportunities, contact Elwyn.
Elwyn provides valuable health, educational, and autism services to its local communities, and these programs require substantial funding to maintain.  This exciting golfing event allows participants to be sure that their donations and registration fees are going to benefit a truly good cause.
About Elwyn
Founded in 1852 in Pennsylvania as a school for children with intellectual disabilities, Elwyn is one of the nation's most trusted non-profit human service organizations, supporting children and adults with physical and intellectual challenges.  Headquartered in Media, PA, the system includes education, early intervention services, community-based residential sites, behavioral health services, and employment programs.  In addition, Elwyn has services in Delaware, New Jersey, and California; employs more than 2,700 people and supports more than 13,000 individuals each year.  For more information, call 1-866-670-ARCH (2724) or visit dev.elwyn.org.