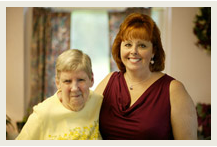 Supports for Living provides services to over six hundred individuals with Intellectual and/or Developmental Disabilities (IDD) and intends to maximize growth and independence for all of the individuals we support. The services provided by Supports for Living in a variety of residential settings and service programs promote individualized health care, social development, employment, recreation, community integration and other aspects of daily living. Elwyn offers residential services and supports for daily living for individuals with intellectual and developmental disabilities in Chester, Delaware and Philadelphia counties in Pennsylvania and in Atlantic, Cumberland and Gloucester counties in New Jersey. Residential options include campus living, community-based homes and apartments, supported living arrangements, in-home supports, life sharing and respite opportunities. In addition to these living options, Supports for Living offers a number of specialized residences, designed to provide the additional supports needed by residents with medical conditions or specific syndromes. These homes offer special supports to people who have Prader-Willi Syndrome, medically fragile conditions which require closer supervision, and for those who have limited communication skills.
Service Line Overview
Elwyn's Supports for Living Services provides residential services for individuals with an IDD diagnosis. Services are provided through In Home Supports in the person's or family's home. An alternative to residential services and supports is provided through Lifesharing. More traditional residential services are provided in non-licensed Supported Living and fully staffed and licensed CLA group home options and ICF/MR residences in the community and on Elwyn's Media Campus. We also provide specialized residential programs for individuals with Prader-Willi Syndrome.
Following Elwyn's overall vision to maximize potential, Supports for Living service programs provide each individual the least restrictive setting with maximum opportunity for independence, based on the individual's needs for support as formally assessed with the support team.
In Home Supports provides help to a family who supports an individual with IDD at home. In Home Supports services can provide Community Habilitation as authorized most often by the County Supports Coordination Organization through Person and Family Directed Supports Waiver (PFDS) in PA. In DE, families also have an opportunity to inquire about In Home Supports/Respite.
Lifesharing, Supported Living, and community home options are available for an individual seeking residential supports. The County Supports Coordination Organization works with the individual, family and team to find the best option for the person seeking supports. The individual must be qualified for ICF/MR or a Consolidate Waiver for services. Lifesharing matches an individual with a Lifesharing provider family unit which may consist of an individual, a couple, or a family with children. The Lifesharing family unit becomes an extension of the individual's biological family unit or the primary support system, depending on the needs of the individual. Residential programs provide staffing pending on individual needs. Supported Living provides minimal staffing where community homes and ICF/MR program provide 24/7 staffing.
Executive Director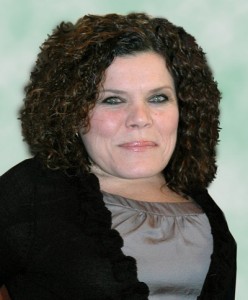 Rose Marie Greco, Executive Director, Supports for Living
As Executive Director, Rose Marie Greco is responsible for operations and long term planning for Elwyn's residential services in Delaware, Chester and Philadelphia counties in Pennsylvania, including Elwyn's ICF-IDD campus residential facility, the Children's Residential Treatment Facility, and all community residential services. Ms. Greco started at Elwyn in 1988 as a Case Manager and has served as a Family Living Specialist, Director, Director of Operations and was named Executive Director for Residential Services in 2000. Prior to coming to Elwyn, Ms. Greco taught Pre-K to 2nd grade  in Philadelphia, PA. Ms. Greco received a Bachelor of Arts degree in Psychology and a Master of Arts degree in Human Service Psychology from La Salle University.
Supports for Living Programs