About Us
Founded in 1852 Elwyn is a premier, internationally recognized human services nonprofit organization. We are the provider of choice for children and adults with intellectual and developmental disabilities, as well as physical, medical, emotional, and behavioral health challenges. Since our inception, Elwyn has been at the forefront of innovation and is known for our transformative compassionate care.
Join the Elwyn Team
Are you interested in a career that helps make a difference in the lives of adults and children with special needs?
Learn More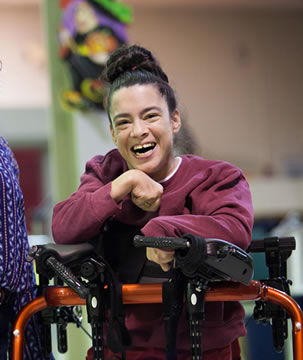 Support Elwyn
Through personal commitment, collective talent, and innovation, Elwyn supports individuals with diverse challenges in shaping distinctive, meaningful lives.
Donate