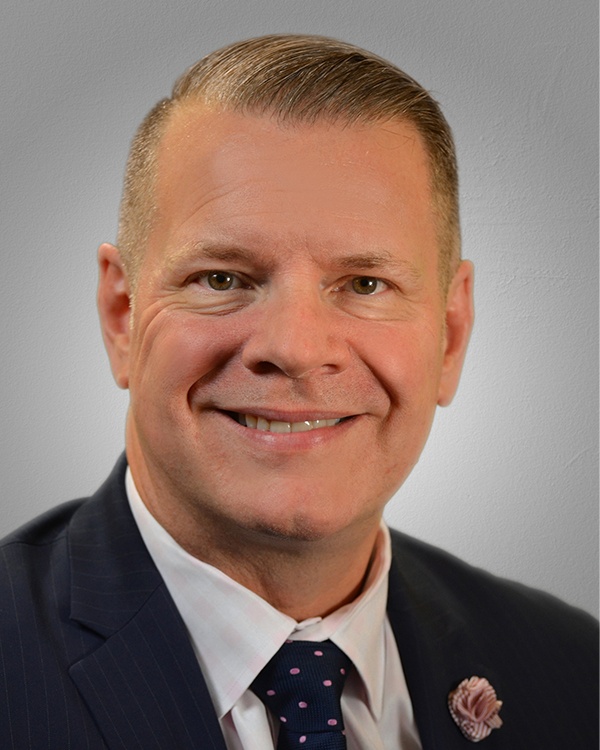 About Elwyn
Charles S. McLister, MA, M.B.A.
President and Chief Executive Officer
In April of 2017, Charles "Chuck" McLister was appointed as the ninth leader of Elwyn, the oldest non-profit human services organization of its type in the nation. As the president, CEO, and ex-officio board member, Chuck is responsible for establishing the organization's strategic direction, working with the firm's trustees to provide resources, clarity of purpose, and responsive oversight of the organization's overall performance. Within his first year of service, Chuck established Elwyn's permanent Core Values, created a new strategic vision statement, recruited and installed a high-performing executive team, and collaboratively developed a five (5) year strategic plan. As part of this process, Chuck introduced the concept of Elwyn's Service Triangle, a philosophy that prioritizes the most important members of the organization and which underpins all of the agency's strategic activities.
Prior to joining Elwyn, Chuck held a variety of governance and leadership positions, providing oversight and guidance for companies that deliver a broad range of behavioral health and human services, including acute psychiatric services, addiction treatment, acquired brain-injury services, alternative and special education, early intervention services, and support of individuals with intellectual disabilities and autism. In his 30+ year career, he has received recognition and accolades for consistent and exemplary performance in both the financial and program-based dimensions of healthcare and human services. He has a track record of success in multiple business sectors, including leadership in publicly traded firms, equity-backed ventures, and non-profit leadership.
From 2010 to 2017, Chuck was an active volunteer and philanthropist, serving on the Board of Trustees for Bancroft Neurohealth, and as the Chairman of Hopeworks, a charity based in Camden, New Jersey. He has a strong history of active association membership in organizations such as GPSEG, various Chambers of Commerce, the Healthcare Leadership Network of the Delaware Valley, and the Association for Psychological Science. For many years, Chuck held professional certifications in addiction treatment and supervision from the Pennsylvania Chemical Abuse Certification Board (later known as the PA Certification Board, or "PCB"). He holds an MA degree in Applied Psychological Research from Penn State University and an MBA, with honors, from Villanova University.
In May of 2014, Chuck was a recipient of the "Unsung Heroes Award" presented at the annual Caron Foundation Awards Breakfast in Philadelphia. In 2012, he was awarded the "UHS Chairman's Council Award" for superior operating and financial performance at Fairmount Behavioral Health System. In 2004, Chuck was elected President of the Juvenile Detention Centers' Association of Pennsylvania, the first time that a non-government operator was chosen to lead that association. He is an active speaker and trainer, having authored or presented numerous lectures and addresses on a variety of topics over his career, including podcasts, association articles, and academic lectures and poster presentations. He is a member of the American College of Healthcare Executives(ACHE) with Fellow status eligibility and has served on the local chapter's Communications Committee.
Chuck lives in Haddonfield, New Jersey with his three children—Madeline, Ian, and Charlotte—and his wife, Elizabeth. He is a native of Pittsburgh, which also makes him an unapologetic Steelers and Penguins fan.