About Elwyn
Our Approach
We are all connected. Our collaboration is key.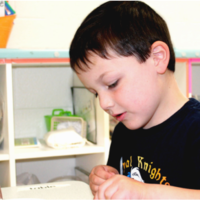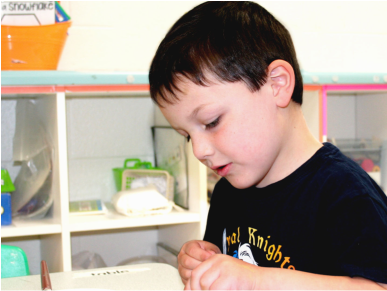 We are individuals
who grow together.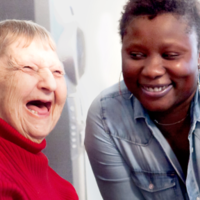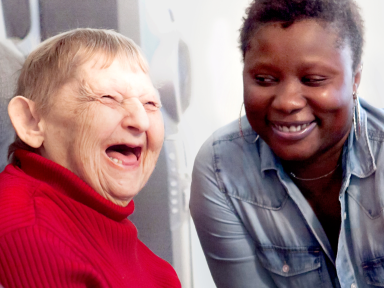 We are families
who find strength together.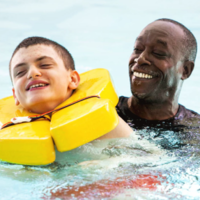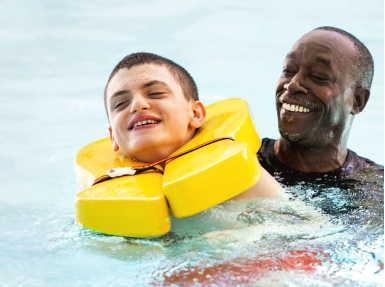 We are staff
who excel together.
The concept of the Service Triangle prioritizes and conjoins Elwyn's three essential groups.
The individuals in our care, their beloved families, and our exceptional staff all collaborate inside a deeply connected community, actively shaping meaningful lives. Inside the heart of the Elwyn Service Triangle, we focus on what's important to us. Not job titles. Not lines of authority. We know that what works is when people take care of people.
Our Individuals
Our Individuals
We celebrate the lifelong power of individuals.
The individuals in our care often have unique and complex behavioral and medical needs. We believe in the spirit of our individuals, and see potential in their challenges. We believe individuals with disabilities can thrive in our communities and live with dignity and independence.
Our Families
Our Families
Building relationships with families makes us stronger and more effective.
Families and caregivers often know the needs of their loved ones better than anyone else. We engage with families, encouraging them to play an active role in the design, delivery, and quality of our services. Families put their trust in us, and in return, we give them admiration and respect. We listen carefully and often. We respond to concerns quickly and effectively.
Our Staff
Our Staff
Our team of employees shares a deep sense of purpose.
Our staff puts the highest level of passion, courage, and determination into practice every day. We find strength in our workforce of dedicated teachers, nurses, clinicians, direct support professionals, supervisors, and administrative staff. Whether just joining us or celebrating 40 years with us, all of our professionals contribute integrity and commitment to our success.