Location
Date
Saturday, April 29, 2023

Event Details
Join us for the 43rd Annual Elwyn Ball

Date: Saturday April 29, 2023
Time: 6:00pm
Location:
The Bellevue
200 S. Broad Street,
Philadelphia, PA 19102
Black Tie Optional
Valet parking is provided
Program:
6:00 p.m. - Cocktails & Hors d'oeuvres
7:00 p.m. - Program & Gourmet Dinner
Menu:
If you or your guests have dietary restrictions, please e-mail jennifer.shick@elwyn.org.
Tickets:
We do not have physical tickets at the event. Instead, we have a printed place card ready for pick-up at registration.
43rd Elwyn Ball Honoree: The Widger Family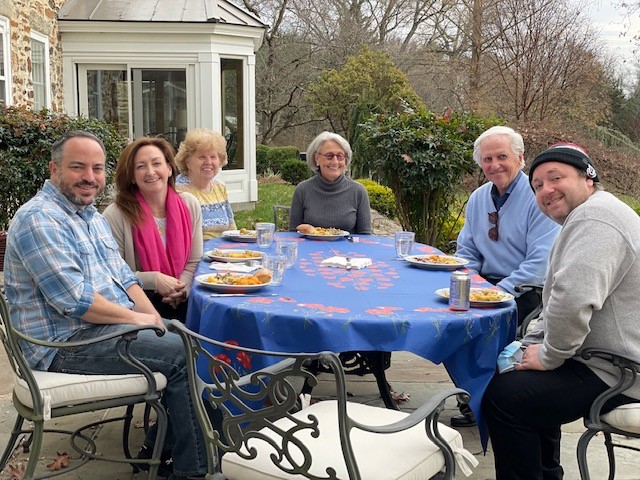 The Widger Family – Chuck and Barbara with children Ashley and Clark – partnered with Elwyn to create Clark's Manor, which is a new, innovative residential therapeutic program for adults with chronic mental illness. Named in honor of Clark, the Manor is the first therapeutic milieu-style private-pay independent living facility in tri-state area, filling a need and providing a level of care previously unavailable.
Until the advent of Clark's Manor, families often spent years searching for this type of care, only to land somewhere in another part of the country. This cutting edge, transformational program is a huge victory for the mental health industry and for the Philadelphia region with the real winners being the residents and their families.
Chuck Widger is a partner in East Bay Merchant Partners, a family investment firm, with Ashley. He was the founder and Executive Chairman of Brinker Capital Investments, which is now a division of Orion. Chuck is a graduate of Gettysburg College and the Villanova University Charles Widger School of Law. He also holds an L.L.M. in taxation from Boston University's School of Law. Additionally, Chuck served as a Lieutenant in the United States Navy.
Presenting Sponsor
Principal Sponsor
Gold Sponsor
Silver Sponsor
Bronze Sponsor
President's Circle Sponsors
CCP Family Partnership

Claude Kershner, III and Cathy Maloney

Joe and Bonnie Lundy

PMA Management Corp.

Razor Technology

Steve and Linda Siegfried & Barry and Neetsie Siegfried

Sun East Federal Credit Union
VIP Sponsors
The Binswanger Company

Chris and Johanna Borden

Brookside Contracting, Inc.

Bob and Gretchen Koch

Tom and Jane McCaully

Oasis Property Group

Alex and Lisa Spector

Team Toyota of Glen Mills
Friend of Elwyn Sponsors
Bayada Home Health Care

Corona Partners

Ed and Ellen Goss

J. Michael and Catherine Kunsch

Pierre and Susan LaPerriere

Steven Silber and Sonja Pettingill

Laird and Trudy Slade

Andrea Stewart

Vineland Construction Company

Sponsors listed as of January 10, 2023.
Contact Information
Mailing Address:
Elwyn Foundation
111 Elwyn Road
Elwyn, PA 19063
Questions?
Contact Jennifer Shick, Director of Special Events 610-891-2593 or jennifer.shick@elwyn.org