The 42nd Annual Elwyn Ball
Presented by Doyle Alliance Group
Honoring Joe Lundy, Chair of the Elwyn Foundation Board of Directors
Elwyn is proud to be the national leader in education, treatment, and support services for over 20,000 children and adults with autism, intellectual and developmental disabilities, and behavioral health challenges. Our mission remains steadfast: helping the individuals we serve to shape distinctive, meaningful lives.
Location
Date
Saturday, May 14, 2022

Event Details
Join us for the 42nd Annual Elwyn Ball
Date: Saturday May 14, 2022
Time: 6:00pm
Location
The Ball will be held on the Elwyn campus, located at 111 Elwyn Road, Media, PA 19063.
The event is on the field between Bruce Wechsler Hall and South Haven Hall. Please follow signage for Wechsler Hall while on campus. The exact location is notated on the map below. You can view a campus map by clicking here. You can get directions to campus (but not directly to the field) by clicking here.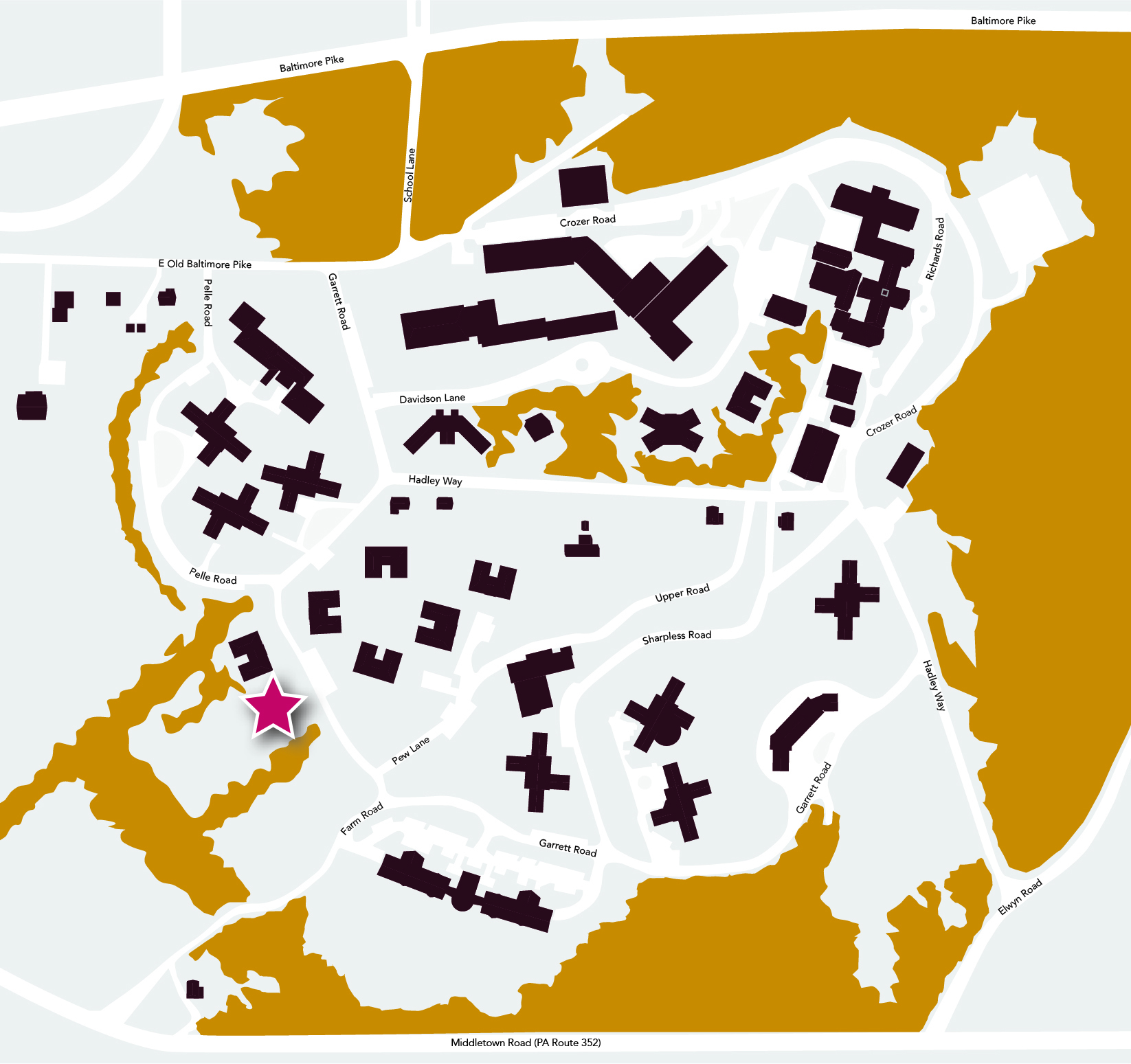 Parking
Valet parking is provided.
Attire
Our suggested dress is garden attire. You can view the inspiration board by clicking here.
Please wear a flat shoe as the event is on the grass.
Program
6:00 p.m. - Cocktails & Hors d'oeuvres
7:00 p.m. - Program & Gourmet Dinner
Menu
Our gourmet menu was designed by Neuman's Kitchen. If you have dietary restrictions, please e-mail jennifer.shick@elwyn.org to let us know ahead of time. Otherwise, please alert your server at the Ball.
Tickets
Tickets are limited and will go on sale in early 2022. We do not have physical tickets at the event. Instead, we have a printed place card ready for pick-up at registration.
Covid Screening & Protocols
Your safety, and the safety of the Elwyn community, is important to us. We ask that you conduct a self-check before you attend the event on Saturday. To do this, please check your temperature and screen for symptoms.
We respectfully ask that you please stay home if you:
have tested positive for COVID-19 in the past 10 days;
are waiting for COVID-19 test results;
have COVID-19 symptoms;
have had close contact with a person who has tested positive for or who has symptoms of COVID-19 (*If you have had contact, but you are fully vaccinated and without symptoms, and not immunocompromised (i.e., not a transplant recipient, not currently receiving chemotherapy), and do not live with the close contact exposure, then you may attend.);
or traveled within the last 14 days to any restricted country as identified by the CDC, engaged in cruise ship / river cruise travel in the last 14 days, or if not fully vaccinated traveled in the past 14 days to a state in the United States with significant prevalence of COVID-19.
Presented by
Principal
Gold
Silver
Bronze
President's Circle
Cornerstone General Contractors, LLC

Caesar and Virginia Crognale

Equus Capital Partners, Ltd.

General Healthcare Resources LLC

HB Electric Service Inc.

JPS Psychiatric Consulting Inc.

Perspective Financial Group, an Alera Group Company

PharMerica

PMA Management Corp.

Quality Care Options

Razor Technology

Riddle Village Life-Care Retirement Community

Steve and Linda Siegfried & Barry and Neetsie Siegfried

Sun East Federal Credit Union

Vonage

Wawa
VIP
Binswanger Companies

Chris and Johanna Borden

Brian Patten Associates

Brookside Construction

Canon Solutions America, Inc.

Cozen O'Connor

CRC Group

Chris and Marsha Kellogg

Bob and Gretchen Koch

Lincoln Financial Group

Lundy Law LLP

Harry Mazurek and Susan Shilcrat

Tom and Jane McCaully

Oasis Property Group

ProCo Insurance Services

Schnader Harrison Segal & Lewis LLP

Jim and Amanda Sebra

Alex and Lisa Spector

Schnader Harrison Segal & Lewis LLP

Stedmark Partners at Janney Montgomery Scott

Target Building Construction

Travelers

Wm. Henderson Plumbing, Heating & Cooling Inc.
Friends of Elwyn
Aegis Property Group

Aston Carter

BAYADA Home Health Care

Carl Bloomfield

Bottino's Supermarkets

Cigna

Corona Partners

Crum & Forster

Delta-T Group

Fox Rothschild

Rob and Amanda Friz

Ed and Ellen Goss

Granite Run Buick

Gary and Patricia Holloway

Claude Kershner, III and Cathy Maloney

Robert and Barbara Kreider

Catherine S. Kunsch and J. Michael Kunsch

Nyman Associates

Oliver Heating and Cooling

Steven Silber and Sonja Pettingill

Prime Rock Energy Capital

Laird and Trudy Slade

Andrea Anania Stewart

SLH Tech

Lee and Nancy Tabas

Team Toyota of Glen Mills

Telesystem

United Healthcare

Vineland Construction Company

Waste Management

Alan and Laura Wechsler

Whitsons Culinary Group

Alan and Janice Wichlei
Joseph E. Lundy has developed a stellar national reputation in matters involving exempt organizations. To this practice at Schnader, he brings over 40 years of experience as a tax attorney and business advisor, focusing on exempt organizations. Mr. Lundy has hands-on experience in advising healthcare systems, universities, colleges, foundations and other nationally prominent charities throughout the country regarding IRS audits, mergers and acquisitions, restructuring, tax-exempt financing, unrelated business income, and physician practice arrangements as well as fundraising and general compliance matters.

Prior to joining Schnader, Mr. Lundy was a founding partner of Lundy Fleming LLP, a partnership devoted to the legal representation of nonprofit organizations, closely-held businesses and individuals. He was also a principal in the Washington, D.C., New York, and Philadelphia offices of the international accounting and consulting firm PricewaterhouseCoopers LLP. Serving as a leader in the firm's Washington National Tax Services healthcare, higher education, private foundation and other exempt organization tax practice, he was responsible for providing innovative and proactive solutions regarding tax laws and other regulatory matters applicable to exempt organizations. Mr. Lundy was also a partner of the Philadelphia-based law firm Ballard Spahr Andrews & Ingersoll, LLP.

Mr. Lundy serves as Chairman of the Elwyn Foundation Board of Directors.
Contact Information
Mailing Address:
Elwyn Foundation
111 Elwyn Road
Elwyn, PA 19063
Questions?
Contact Jennifer Shick, Director of Special Events
610-891-2593 or jennifer.shick@elwyn.org