Chuck McLister as featured speaker at 2022 OPEN MINDS Conference
June 14, 2022 by Monica E. Oss, CEO of Open Minds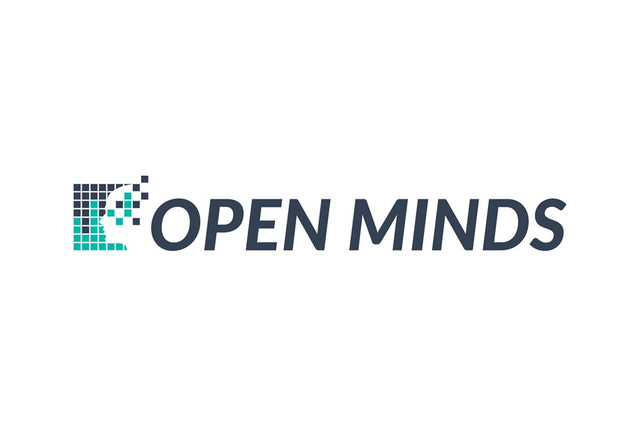 Greetings from New Orleans and the opening of The 2022 OPEN MINDS Strategy & Innovation Institute! I spent the morning at our 2022 OPEN MINDS Mergers, Acquisitions & Affiliation Summit—and the discussion was all about growth and scale from many perspectives.
| | |
| --- | --- |
| | The challenges of becoming and managing a multi-state specialty provider organization was the subject of the session, National Specialty Provider Organizations — Current Developments & Future Trends, featuring Charles McLister, Chief Executive Officer of Elwyn and Darren Hodgdon, Chief Executive Officer of Beacon Specialized Living. They both agree that 'scale provides options'—with advantage going to organizations that are $100+ million in revenue. And, they confirmed that 'going national' through merger and acquisition (M&A) was required to make that happen—that organized growth alone wasn't the answer. As a result, they are leading their organizations to gain that scale through a combination of mergers and organic growth. Elwyn, through its multiple mergers, is operating in eight states; Beacon Specialized Living in six states. While their service lines—and the states they serve are different—the issues around growing across state lines were similar. |
| | |
| --- | --- |
| Beacon Specialize Living, based in Michigan, provides community-based living options for people with severe mental illness (SMI) and disruptive behaviors. Their service lines include group homes, crisis and respite homes, and independent living supports. Forty percent of their homes are in rural areas and the consumers they serve have seven or eight chronic conditions. Elwyn, a 150+ year old organization serving people with disabilities, provides support services to consumers with intellectual and developmental disabilities (I/DD), behavioral health services, and educational services across their substantial footprint. Both organizations have active plans seeking new partner organizations to expand their scale and reach. | |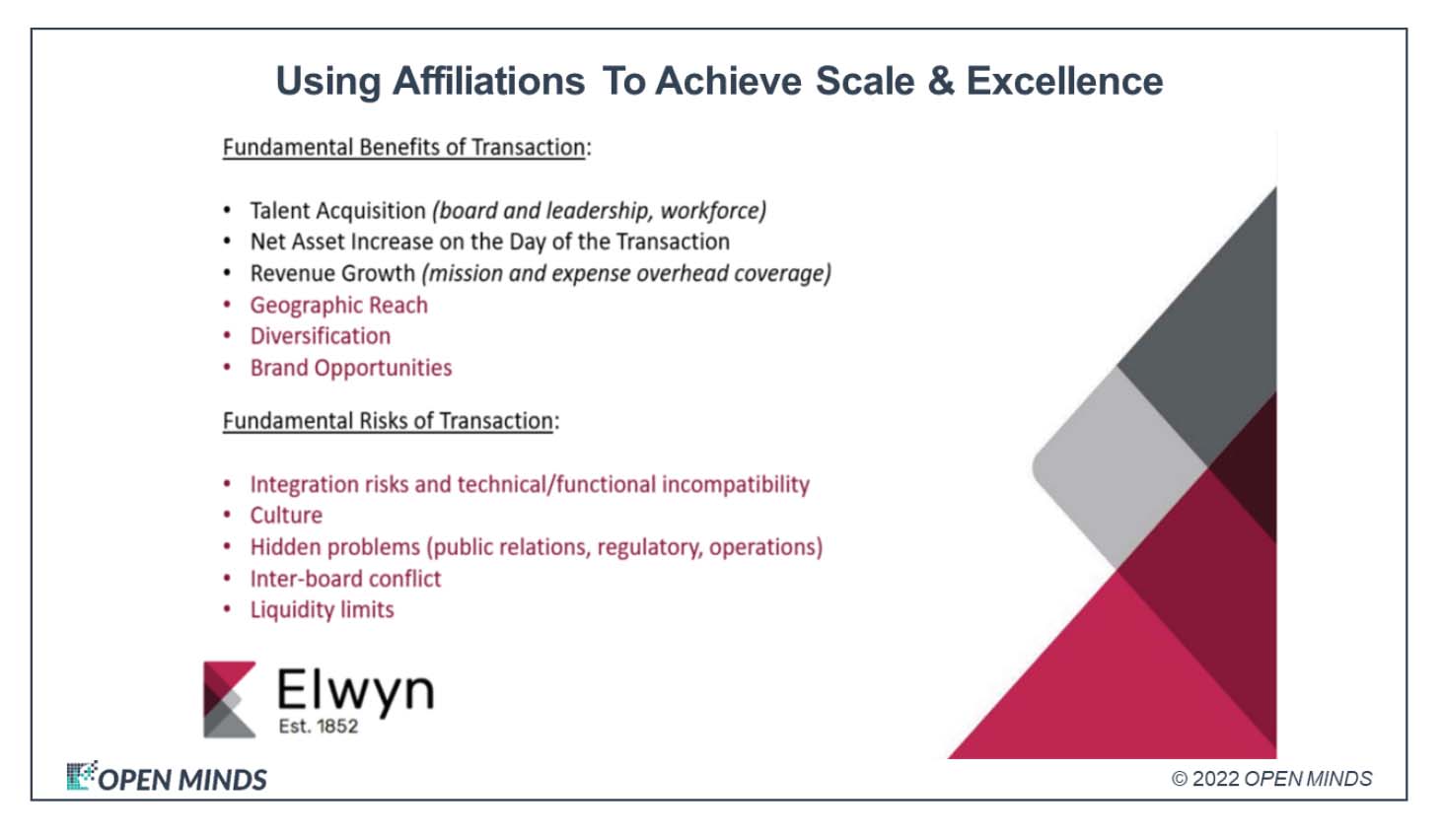 My big question for two chief executive officers (CEOs) who are in the midst of rapid multi-state expansion plans is—what advice they have for other executives looking at pursuing the same strategy? What have they learned along the way? They shared a number of 'lessons learned'.
Address state-specific employment rules and culture up front. Mr. Hodgson spoke to the many different 'employment cultures' in each state. Understanding the implications of the state employment situation is important in making multi-state operations work.
View mergers as a talent acquisition strategy. Finding executive talent interested in mission-driven work is a key driver for Elywn. Mr. McLister spoke to the importance of building a strong executive team—and how mergers can be part of that strategy.
Make the community and payers front and center. Mr. Hodgdon talked about the importance of talking to the community and the payers in a community about needs and gaps in service important to building out state-specific strategies. And, he advised that executives be proactive on performance reporting—let health plans and state/county executives know how you're doing. "Payer managers need advice from provider organization executives—they don't know what to do with some of their most difficult-to-serve consumers."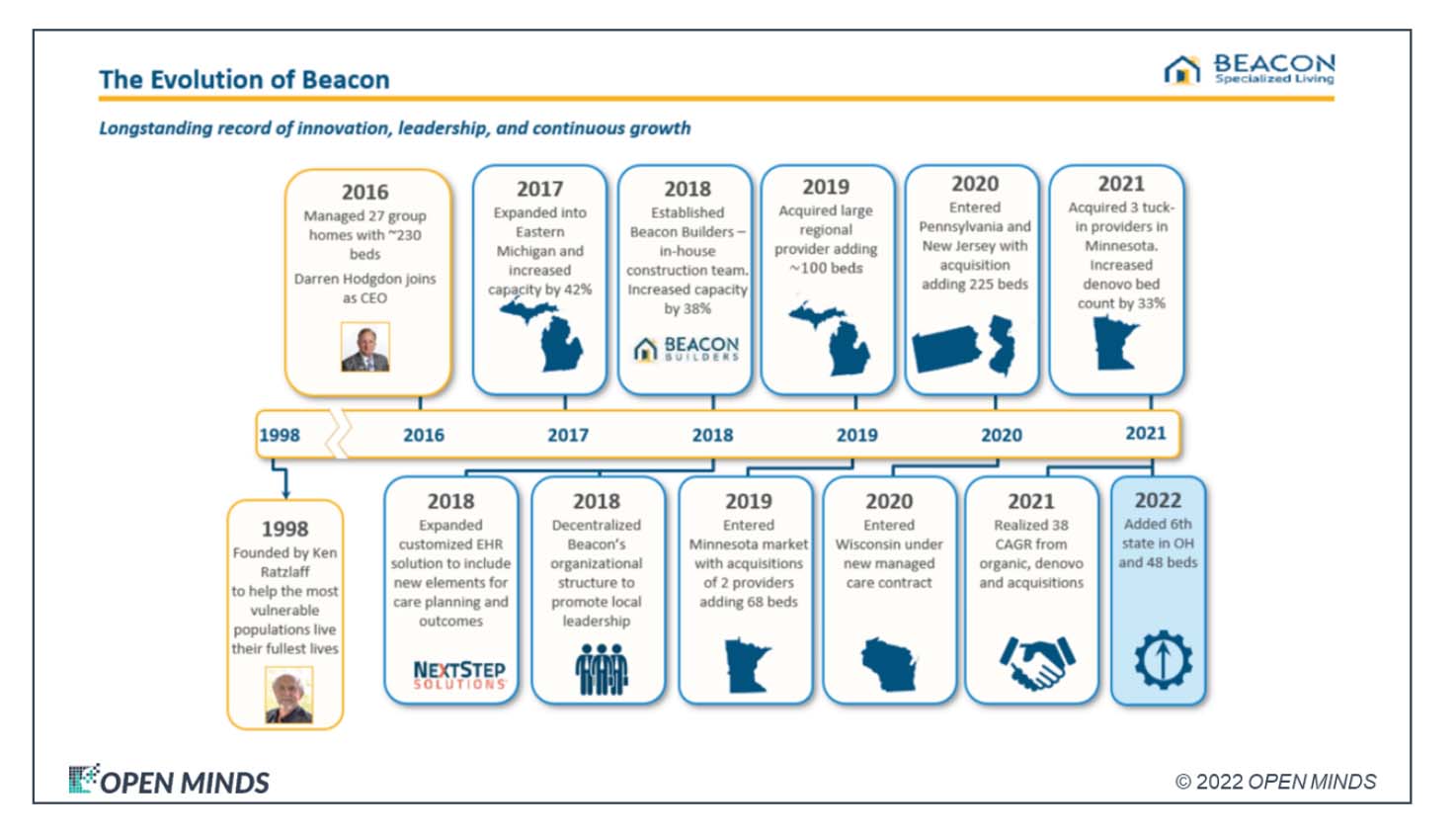 Be prepared for organizational structure to change. With each merger, the question of 'who manages what and where' needs to be addressed. And there is no single or lasting answer to that issue.
Addressing 'whole person care' is a challenge. Every state and every delivery system is different. Both CEOs spoke to the need to provide a complete array of services for consumers—whether they staff up providing the services or find partner organizations.
Have a measured timeline for integration. Assuming the new partner organizations are operating reasonably well, there is no need to speed implementation integration—advice reiterated by both CEOs. Hasty integration can result in problems with employee retention, service quality, and billing.
Seize the opportunity to 'cross-cultivate' services from one market to another. Both CEOs spoke to this as an opportunity not to miss. Mr. Hodgon spoke of identifying unique programmatic operations in a state that can be replicated in others for organic revenue growth. Mr. McLister spoke of taking the time to learn what new partner organizations are doing well—and bringing those perspectives into the organization.
Don't overdo diversification. Mr. McLister cautioned executive teams to 'pick their lane'—to know what they do well and add value. "Trying to provide every type of service can take valuable resources from core services and/or margins."
I left the session with an appreciation for the need for mergers and acquisitions as part of a strategy to get to scale quickly and affordably. But a focused strategy and a well-planned integration plan are keys to success.