Behavioral Health
The Adult Residential Behavioral Health Services (ARBHS) provides successful community living and supportive living options to individuals with all types of disabilities. The ARBHS program focuses on symptom management and increasing, improving, or recovering independent living and coping skills. Adult Residential Behavioral Health Services fully embraces evidence-based practices, including pharmacological, psychosocial, and clinical practices and values for enhancing functioning, independence, and recovery in persons with mental illnesses. We inform residents about all the clinical and rehabilitation services available to them, and we encourage them to participate in decisions about their care.
Community Residential Rehabilitation
The Adult Residential Behavioral Health Services has an apartment program that serves all of Dauphin County. Located in Harrisburg, Pennsylvania, this Community Residential Program serves 16 people. This program is consumer-driven and built on strength and self-reliance. The program also embraces recovery, employment, education, and community integration. Wellness Recovery Action Plans are developed with each resident. These plans identify practical wellness skills and tools to maximize stability and strive for continued recovery. Through individualized skill teaching and community based activities, each resident learns the skills necessary to move on to independent living. The Community Residential Rehabilitation program is licensed by the Pennsylvania Office of Mental Health and Substance Abuse Services.
Executive Director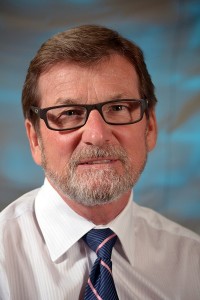 Lewis C. Manges, III – Executive Director of Behavioral Health Services Lewis C. Manges, III has over forty years of experience managing non-profit organizations and programs. After a year as an administrator of a licensed special education school, K through 12 in Portsmouth, NH, Mr. Manges came to Elwyn in 1974. During his years at Elwyn, he has held positions in rehabilitation counseling, adult continuing education, vocational programs, training, Deaf services and behavioral health services. Most recently, Mr. Manges served as Executive Director of Deaf Services and Deputy Executive Director of Behavioral Health Services. He is also currently serving as President of the Pennsylvania Association of Psychosocial Rehabilitation Services (PAPSRS) and as a member of the Board of Directors of the United States Psychiatric Rehabilitation Association. Mr. Manges holds a B.S. degree in Psychology from Gettysburg College and a M.Ed. degree in Rehabilitation Counseling from the University of Pittsburgh.