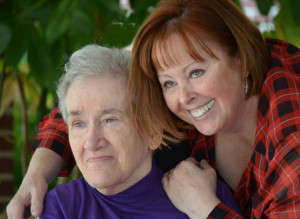 Elwyn's Certified Peer Specialist program called Partners in Recovery is designed to provide a personal level of engagement with individuals who need peer support in the community. The team of Certified Peer Specialists employed by Elwyn are fully mobile and able to meet with people in their communities – in their homes, in coffee shops, or at shelters. People diagnosed with serious mental illness no longer have to attend a day program in order to receive peer support services. To be eligible, you must be 18 years old or older, reside in Philadelphia and have Medicaid. Certified Peer Specialists are trained in the fundamental principles of recovery and in specialized therapeutic interactions, but their broadest knowledge comes from being people in recovery themselves. They are uniquely prepared to work with an individual on the journey to wellness and a fulfilling life. Freestanding peer support services may include help with:
Resolving housing challenges.
Identifying strengths and goals.
Developing a Wellness Recovery Action Plan (WRAP).
Assessing challenges related to time management, problem solving, social skills, and self-esteem.
Acquiring practical skills, such as use of public transportation, shopping and budgeting.
Pursuing vocational and educational interests.
Identifying community resources for help with addiction issues and other obstacles to wellness.
For More Information, or to Make a Referral
Please contact:
Cindy Zatcoff, Supervisor
215-895-5697
cindy_zatcoff@elwyn.org.