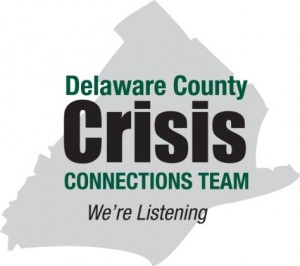 Delaware County Crisis Connections Team (DCCCT) consists of services available to Delaware County residents who may be at risk for emotional crisis. The service continuum was developed in collaboration with Elwyn, The Delaware County Department of Human Services Office of Behavioral Health, and Magellan Behavioral Health of Pennsylvania, Inc.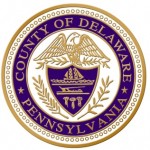 Philosophically and programmatically, DCCCT's goal is to provide crisis services that are recovery-oriented, trauma-informed, evidence-supported, and community-integrated. We strongly believe that crisis is a community issue, not just an individual issue. As such, we view ourselves as a community resource available to assist community members in addressing a community need. Rather than viewing people in isolation, we consider them part of interconnected spheres of natural, professional and community relationships. Our services therefore seek not only to help the person but also to fortify those around the person through education and support during a trying time.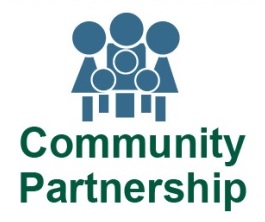 Consistent with our vision as a community resource, DCCCT is proactive in helping to prevent crises from happening. We are dedicated to partnering with community groups, educators, law enforcement, medical professionals, and others to raise awareness of mental health issues related to psychiatric illness, substance abuse, trauma, and violence. DCCCT professionals provide community groups with educational sessions regarding our services. We also provide our community with trainings on how to provide mental health support in general or with suicidal individuals in particular. Given the high prevalence of suicide throughout our communities, DCCCT can serve our community with 1-3 hour Suicide Awareness sessions or longer Suicide Intervention workshops. Our two-day suicide intervention workshop, Applied Suicide Intervention Skills Training (ASIST), is an internationally-utilized, evidence-based program developed by LivingWorks that trains anyone, from lay people to professionals, to intervene in suicide situations (for more information, see https://www.livingworks.net/programs/asist). Our one-day clinical skills workshop, Assessing and Managing Suicide Risk (AMSR), is a clinically-oriented program developed by the Suicide Prevention Resource Center targeting mental health professionals (from more information, see http://www.sprc.org/training-institute/amsr).
Contact Info:
To learn more about our community engagements or to schedule a meeting or mental health support workshop:
(610) 891-2405
Sheila_Hicks@elwyn.org
Delaware County Crisis Connections Team Contact Information:
Mobile Crisis: (855) 889-7827
Warm Line: (855) 464-9342
John Muehsam, Program Director
Office Phone: (610) 891-2173
muehsamjo@elwyn.org