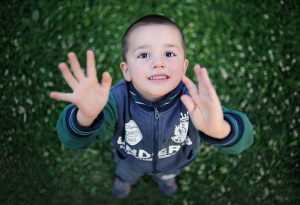 Elwyn provides Autism Services in Pennsylvania for children and their parents. Elwyn was founded over one hundred fifty years ago to provide educational and behavioral services for children with special needs.  Over the decades, we have grown and offer many Autism services in Pennsylvania as well as three other states.  The programs at Elwyn's Pennsylvania offices are designed by professionals who specialize in Autism Spectrum Disorder to provide the most comprehensive support possible for children with ASD and their families.  Additionally, we work to increase autism outreach in Pennsylvania and improve understanding, through educational programs for the community-at-large.
Autism services in Pennsylvania include:
ARCH of Lehigh Valley, one of our primary autism service centers, is a state-of-the-art facility intended to support both children with a diagnosis on the autism spectrum and their families.  We integrate both clinical and non-clinical techniques to provide a "one-stop" model of ASD support styles.  At Lehigh Valley we offer:
Autism Spectrum Diagnosis and evaluation
Counseling
Medication management
Behavior Services for ASD
After-school programs
Autism Services for Parents
Family activities
A range of special activities throughout the year
ARCH of Lehigh Valley is one of the most comprehensive providers of autism services in Pennsylvania.
The Davidson School at Elwyn offers educational services to individuals, aged 3-21, who have special needs and have been referred by their school districts or charter schools. The school is an Approved Private School, licensed by the Pennsylvania Department of Education.
The school's environment is highly structured and services include:
Special education instruction
Services identified within Individualized Education Programs (IEPs)
Physical therapy
Occupational therapy
Speech therapy
Psychological services
Positive behavior support
Our T-Camp is a summer camp specifically developed to meet the needs of children diagnosed with ASD who need to maintain a structured lifestyle when school is out of session.  Our T-Camp emphasizes social interaction and developing self-awareness, while entertaining and educating with a variety of enjoyable activities such as:
Music enhancement
Swimming
Hippotherapy (therapeutic horseback riding)
Nature walks
We emphasize sensory-based activities which encourage children with autism in Pennsylvania and surrounding areas to connect to the world around them.
Elwyn offers intensive behavior assessment and treatment services at our Media campus for students between the ages of 6-20.  We utilize a holistic approach, taking the "complete child" into account, including the context of his/her life, home, and family, then encouraging greater self-awareness and social skills.  Whenever possible, we integrate family participation and community contact to further aid in their development.
Treatment programs and autism services at our residential treatment center are fully personalized, based on evaluations of each individual by trained clinical specialists.  In addition, we work with families to help them support their child once they return home.
Call Elwyn for Comprehensive Autism Services in Pennsylvania
Elwyn offers many services for children and adults who have intellectual and emotional disabilities. We strive to ensure that these individuals are equipped with the tools they need to grow and live fulfilling lives, with an active role in their communities. For more information on these or other autism services in Pennsylvania, please contact us with your questions.
Contact Information:
Donna Toll
Director of Elwyn's Davidson School