Maximizing Potential for People and Business
Elwyn Industries is made up of two business-to-business service lines, Product Outsourcing Services and Facilities Management Services. Both service lines are equipped to serve mid-sized and large organizations. Services include Outsourcing, Product Fulfillment, Product Assembly, Bandage Assembly, Packaging, and Product Distribution.
The Product Outsourcing Services Line has been a trusted business resource for over 100 years. Businesses have trusted Elwyn Industries' careful hands to assemble, package, wrap, bag, kit, and refurbish their valuable goods.
The Facilities Management Services provides businesses with a reliable resource for building and grounds cleaning and care. Our highly trained team will deliver a wide range of affordable quality services such as custodial services, waste and recycling programs, landscaping services, window cleaning, specialty cleaning, administrative services, and mailroom operations.
Executive Director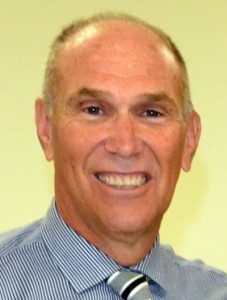 Bruce Tarkoff – Executive Director of Elwyn Industries Bruce L. Tarkoff joined the Elwyn management team in February 1995.  With a background in facility management services, Mr. Tarkoff is responsible for managing the operations of the Products Group and the Services Group within Elwyn Industries. The Products Group secures contracts for our clients to perform assembly, packaging and various other functions in a Work Center; the Services Group provides building services to the U.S. Federal government and commercial property groups.  Mr. Tarkoff is a graduate of West Chester University with a B.A. in Business.
Contact Us
Bruce L. Tarkoff, Executive Director
Elwyn Industries
1 Judy Way
Aston, PA 19014
610-497-3492
Bruce_tarkoff@elwyn.org