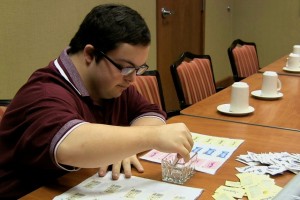 The mission of the Transition program is to assist each individual, ages 14 to 21 in developing the skills needed to successfully transition from school to work through participation in a variety of school and community-based work experiences, while keeping interests, preferences, and strengths in mind.
We are committed to fostering self- determination and independence in each individual.
We utilize eight school-based transition explorations and over 40 community-based transition experiences to develop work habits, attitudes, and behaviors, and to empower each student to advocate for themselves, and become contributing members of their community.