Elwyn celebrates the opening of Clark's Manor: a premier, innovative residential program in Media
Friday, 11 September 2020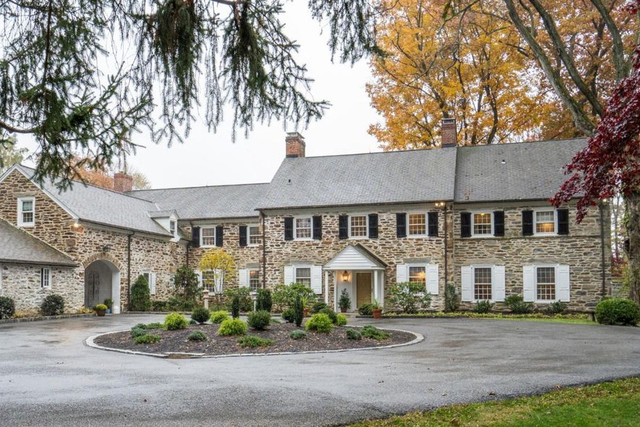 Elwyn Receives Conditional Use Approval for Premier, Innovative Residential Program
The human services organization is celebrating the opening of Clark's Manor in Media
MEDIA, PA – September 11, 2020 — Elwyn, the internationally-recognized nonprofit human service organization, received conditional use approval from Upper Providence Township last week to open a premier, innovative residential program in Media: Clark's Manor. Set back in a tranquil, tree-lined neighborhood, this beautiful and comfortable residence is a supportive, therapeutic, home-like family setting for adults with chronic mental illness who are stable and invested in their treatment and programming.
The concept of Clark's Manor was created by Chuck and Barbara Widger and is modeled after a similar program in suburban Boston. Clark's Manor is named for their son Clark, who is the first resident in the home.
"We have been developing Clark's Manor for some time in order to bring Clark home and to benefit other people with chronic mental illness. We understand that families want to know their adult children are safe and will have support during their lifetime. Clark's Manor will be the first of its kind in the tristate area. Based on a successful 40-year old program in suburban Boston, this supportive and therapeutic milieu program operates on the philosophy that home is a safe haven. All residents will be protected and secure, while receiving exceptional care," said Chuck Widger.
The Widgers chose Elwyn to operate Clark's Manor because of its philosophy that individuals have the greatest chance to realize their potential when given the necessary supports. As a private, contemporary, and nurturing program, Clark's Manor is designed as a healing home setting for eight residents to receive collaborative behavioral and mental health supports including: access to care, connections to the community, activities, consistent encouragement, and programs to promote overall wellness.
"Chuck and Barbara exemplify and embody Elwyn's core values. We are exceptionally grateful for their generous commitment to Elwyn, to the community, and to improving outcomes for adults with chronic mental illness," said Chuck McLister, Elwyn's President and CEO.
For more information, please visit elwyn.org/clarksmanor.
About Chuck Widger: Chuck is the founder and Executive Chairman of Brinker Capital and has over 40 years of experience working with investors in strategic investment planning and manager search and monitoring. He is a former chairman of the Board of Trustees for Gettysburg College, the Villanova University Charles Widger School of Law Board of Consultors, and is the Chair-Emeritus of the Money Management Institute, the $6.1 trillion managed account industry's association. Chuck is a graduate of Gettysburg College, Villanova University Charles Widger School of Law, and holds an L.L.M. in taxation from Boston University's School of Law. He also served as a Lieutenant in the United States Navy.