FHR and Elwyn Announce Leadership Transition
Tuesday, 28 December 2021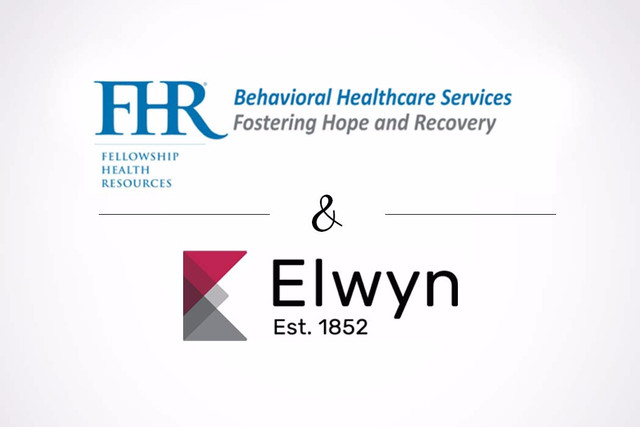 LINCOLN, RI/MEDIA, PA – Fellowship Health Resources, Inc. (FHR) and Elwyn publically announced today the initiation of a senior leadership transition. This leadership transition will further strengthen the affiliation of Elwyn, a non-profit human services organization supporting individuals with intellectual and developmental disabilities (IDD) and behavioral health needs and FHR, a non-profit behavioral healthcare organization providing services across six states. It will also enable Elwyn and FHR to further their combined missions – to support and empower individuals with diverse challenges – while expanding their behavioral health footprint.
Debra M. Paul, Chief Executive Officer of FHR, will retire from her role on December 31, 2021. Ms. Paul has held the role of FHR Chief Executive Officer for more than eight years. Previously, she served as the organization's Chief Financial Officer.
| | |
| --- | --- |
| | Effective January 1, Ms. Paul will be named Senior Vice President of Integration and will continue in this position through June 30, 2022. In this new role, she will focus on strengthening the organizations' strategic partnership to provide enhanced services to meet a wide range of adult behavioral healthcare needs. Kristen Guilfoyle has been appointed FHR Executive Director and will oversee FHR's 80 mental health and addiction programs across the East Coast. Ms. Guilfoyle will work directly with Kurt Miceli, MD, Elwyn Senior Vice President of Adult Behavioral Health. |
"It has been an honor to lead FHR through a period of significant growth and transformation," said Ms. Paul. "I have been fortunate to oversee a truly incredible team. Every day, this team works together, ensuring that individuals in recovery have the support they need to lead more productive and independent lives. With both Kristen and Kurt's extensive experience and mission-driven approaches, I am confident they will be effective leaders as FHR continues its partnership with Elwyn."
Ms. Guilfoyle has served at FHR for more than a decade, holding a number of leadership roles with increasing responsibility. Most recently, she held the title of Regional Director, Rhode Island and Maine. In this position, she oversaw the daily operations of FHR's mental health and addiction programming, ensuring that those receiving services received the best possible care. During her tenure, she is credited with expanding services with the addition of an FHR Wellness Center, LaBelle House Group Residence, United States District Court Probation Contract, and a Crisis Stabilization Unit. Under her leadership, FHR was awarded $600,000 to improve Thresholds Housing through a Rhode Island Housing grant opportunity. She received a Bachelor of Arts from Saint Anselm College and is pursuing a Master's Degree in Healthcare Administration from Southern New Hampshire University.
"I am grateful for Deb's leadership and the pivotal contributions she has made, guiding FHR through a rapidly changing time in the healthcare industry," shared Ms. Guilfoyle. "FHR's greatest asset has always been our dedicated employees. I look forward to leading this team into its next chapter with Elwyn."
Kurt Miceli, MD, MBA, is board certified in both psychiatry and internal medicine. Dr. Miceli oversees the Adult Behavioral Health team at Elwyn with services in southeastern Pennsylvania ranging from outpatient mental health to residential treatment. Prior to expanding his role in Adult Behavioral Health, Dr. Miceli served as Elwyn's Chief Medical Officer, leading Elwyn through the COVID-19 pandemic, as well as overseeing health care services and quality.
Previously, Dr. Miceli was the CMO for Bancroft, during which time he founded a new psychiatric and neurology medical practice, Marcroft Medical Associates, transformed all quality assurance functions, and served as the executive decision maker for all health care matters. Other significant experience and leadership positions include: Medical Director for Crisis Services at Crozer-Chester Medical Center, Medical Director of Carson Valley Children's Aid, President of the Medical Staff at Fairmount Behavioral Health, and a consultant psychiatrist to Chestnut Hill Hospital.
ABOUT ELWYN:
Since 1852, Elwyn has made lives better for people with developmental and behavioral health challenges. To learn more, visit www.elwyn.org.
ABOUT FELLOWSHIP HEALTH RESOURCES, INC.:
FHR fosters hope and recovery, providing behavioral health services to improve the quality of life for individuals living with mental illness and addiction disorders. To learn more, visit www.fhr.net.
CONTACT:
Grace Cabral, Integrated Marketing and Communications Manager
(401) 642-4406, gcabral@fhr.net