Elwyn Welcomes New Board Members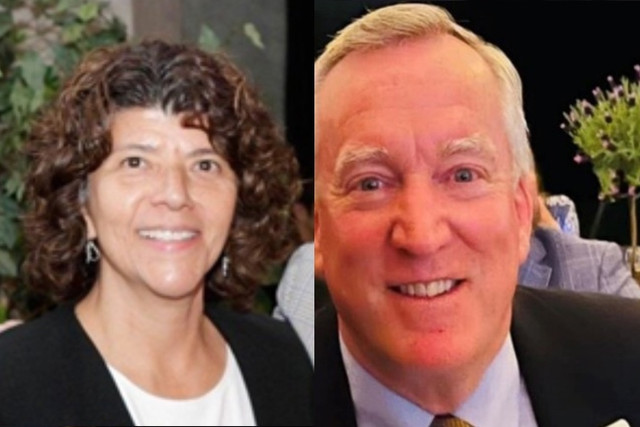 New Board Members Bring Industry Expertise and Commitment
January 5, 2023
See the full press release at BizSpotlight – Philadelphia Business Journal
Media, PA — Elwyn, the internationally-recognized nonprofit human services organization recently welcomed two new members to its Board of Directors: Yolanda Bosch, Esq. and Claude Kershner, III. Each bring industry expertise and commitment to Elwyn's mission that will further our organization's ability to make life better for people with developmental and behavioral health challenges.
Yolanda currently serves as Attorney and Principal Consultant of Bosch Consulting, LLC. In this role, she is a legal advocate to families with children with developmental disabilities. Previously, she acted as Director of Community Service at North Los Angeles County Regional Center (NLACRC) and Chief Administrative Officer of Los Angeles County Children and Families First. Yolanda received a Juris Doctorate in Law and Certification in Public Relations and Marketing from the University of California and a Bachelor of Arts in Social Welfare from the University of Southern California. She also recently received a Master of Science in Forensic Psychology.
Claude is the retired former owner and president of Reef Tropical Pool and Landscaping, a Miami area construction service company. He is closely connected to Elwyn, as he serves as the primary guardian of his two adult daughters both of whom have intellectual disabilities. One of his daughters has received support and care for over 15 years from Elwyn. He also formerly led a Philadelphia family office supply and office furniture business which was sold to a public company in 1996. Throughout his career, he has donated and helped raise funds for non-profits and served on the boards of ORCAT, the Grayvik Animal Care Center, and Roxborough YMCA. He started and led the Ocean Reef Chamber of Commerce. Claude received a degree in Business Administration from Lehigh University.
Since 1852, Elwyn has made life better for people with developmental and behavioral health challenges.
To learn more, please visit www.elwyn.org.