Another academic year is underway here at Elwyn as it is across this great nation. Back to School can be a time of great excitement for some students and for other students it can be just the opposite, riddled with anxiety. For children with autism or ASD, returning to school and socializing can be an uncomfortable, over-stimulating, and frightening period. A child with autism or ASD may require additional care and attention to help them achieve a positive return to school in the fall.
In addition to the autism services offered here at the Davidson School at Elwyn, we have some tips to help make the transition to back to school life as smooth as possible. These are helpful tips applicable to any student or child that is transitioning from one program to another.
Helping Prepare a Child with Autism for the Upcoming Fall Semester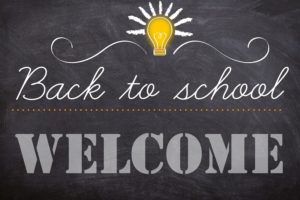 1. Talk about school and expectations in a positive way.
One of the best things you can do is simply talk to your child about the changes which are coming to their life and routine. Answer any questions they might have. Hold multiple conversations to reinforce the idea of school beginning soon.
2. Start reintroducing routines.
If your child has been getting up in the morning later than they would for classes, start slowly waking them up a little earlier each day so that they are used to the new routine.
3. Introduce them to their teacher(s) beforehand.
When possible, take your child to school ahead of time – such as when the teachers are having in-service days – and introduce him/her to the staff. Doing so also gives you an opportunity to discuss any special needs directly with the teacher(s).
4. Plan for transportation.
You may want to drive your child to school to help avoid the sensory overload that could occur in the first-week excitement. If your child will be riding the bus, be there when he/she meets the bus driver to ease worries and introduce yourself to the driver as well.
5. Stay relaxed.
A child with autism will still take emotional cues from their parent. If you are stressed, your child will likely become stressed too. Try to remain upbeat and positive about the upcoming school year.
6. Plan ahead for challenges.
Challenges will occur for every child going back to school. You know your child better than anyone. Think about the potential issues that could come up and have a plan of action for handling them. Preparation will help the issues be resolved more smoothly, resulting in a better experience for your child and everyone involved.
Classes at the Davidson School and Fall Programs Begin on September 6th, 2017!
Whether your child will be attending classes here at Elwyn and taking advantage of our individualized autism services for kids, or will be attending another school, mark important dates on the calendar so both you and your child will be prepared for special events. Our in-service days begin on August 28th, in case you need to contact your child's instructor(s) or make any special arrangements.
Please contact us directly if you need help or have any questions regarding school or any of our autism services for kids.